Part-time master of IT
Master of IT is intended as a part-time programme, similar to e.g. an MBA programme, for practitioners working with ICT. The programme is very flexible, and the participants can create their own programme at their own pace, choosing from a number of courses given by the universities in the It-vest network.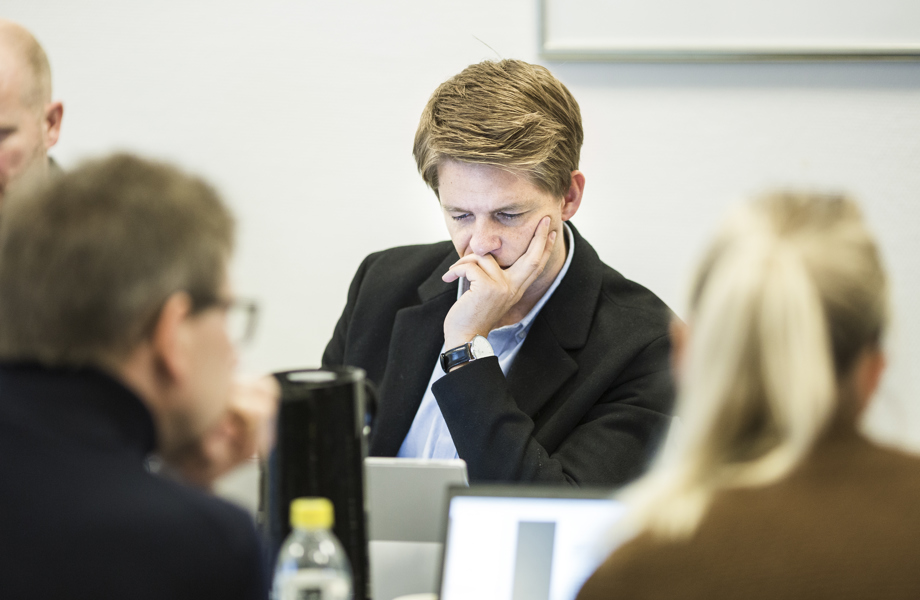 The master programme
The courses are planned with a combination of seminars and ICT-supported activities to make it possible to combine a busy work and family life with studies at the university.
A course at Master of IT is 15 ECTS. A complete Masters programme consists of 60 ECTS – or the equivalent to a one-year full-time study. Almost all participants at Master of IT-study are part-time students. They are required to finish the study within 6 years if they want the diploma.
A flexible master
Professionals have found the flexible programme of Master of IT very attractive. More than half of the participants enroll the programme without having decided whether they just want one course or they want the full programme and a Master's diploma. They enroll because they find the courses interesting and relevant to their career and practice. The possibility of ending with a Master's diploma is, however, important to the students, but most of them decide later whether or not they want to continue in the programme and earn an MSc.

The programme has two tracks: Software Construction, and Organisation.
The guiding principle
The courses at Master of it are designed by the different universities, discussed in a forum across universities headed by It-vest and approved by the steering committee of It-vest.
The guiding principle is that a course should be relevant for practitioners and based on the latest research that meets rigorous academic standards.

The courses are designed with a mixture of theory in form of theoretical lectures and presentations and practice in the form of assignments and discussions that relate theory to the real life experience of the participants. A typical course will conclude with a "research in practice" assignment, where the student analyses challenges from his or her own organisation.
The following table shows the Master of IT courses:
Courses in Software Construction
Microservices and DevOps
Data Science and Big Data
Secure Software Development
Software Architecture in Practice
Network Security
Business Intelligence: Analyzing Large Databases
IT-security and Cryptology
Courses in Organisation
Digital Innovation and Digital Transformation
IT and Business Development in SME
The IT Change Agent - Handling the Human Factor
Risk analysis, management and privacy
Behavior and awareness
Data driven management
Qualitative Analysis of IT and Organization
IT Project Management
Online Strategy, Cooperation and Learning
Technology-driven Supply Chain Innovation
The IT Manager
Management of Enterprise Architecture
Data driven development of it-supported work
IT Strategy and Organization
CoDesign
Technical IT Security for generalists